Easy to Love but Hard to Raise: Real Parents, Challenging Kids, True Stories
Edited by Kay Marner and Adrienne Ehlert Bashista ; Foreword by Dr. Edward Hallowell.Feb, 2012.  344 pages, ISBN 978-1933084152.
Buy it now:
and through Follett, Ingram, and Brodart for bookstores and libraries.
If there's anything the 32 parent-writers and 15 experts of Easy to Love but Hard to Raise want you to know, it's this:YOU ARE NOT ALONE.
We've been there. We've done that. We've navigated the system. Some of us succeeded. Some failed. We've been judged by friends, teachers, family, & strangers. We've gotten the phone calls & the looks. We've done things we never thought we'd do, good & bad. We've been up nights, cried in our pillows, and screamed in frustration. We've doubted ourselves, our children, & our partners. We've had to educate everyone, including our children's doctors. We are parents of children with alphabet soup diagnoses, invisible special needs, behavioral problems.Our children are easy to love, but oh, so hard to raise.
Easy to Love but Hard to Raise is an anthology of personal essays written by parents of children with ADD, ADHD, OCD, PDD, ASDs, SPD, PBD and/or other alphabet soup diagnoses that takes the already difficult job of parenting and adds to the challenge.
These essays focus on honest feelings, lessons learned, epiphanies, commonplace and extraordinary experiences. They are written by parents of toddlers, young children, teens, and adult children; those who are in the parenting trenches now, and those looking back on their parenting experiences. Topics include : how children came to be diagnosed, the experience of dealing with problem behaviors in various contexts and settings, experiences with/feelings about treatment (therapies, medications, alternative treatments), school (and other advocacy) experiences, children's social interactions/friends, and the effect of parenting a difficult child on a parent's emotional and physical health, marriage, and other relationships.
If the topic of this book speaks to you, please read more from our contributors on our blog, Easy to Love but Hard to Raise or join the discussion on our Facebook page.
Reviews:
"…This remarkable book will land emotional punches to your heart and soul. Coeditors Kay Marner, a writer and blogger for ADDitude and writer Adrienne Ehlert Bashista collected essays by parents of kids who are neurologically diverse. These moms [and dads] have cried in their pillows, screamed out in frustration, failed, and succeeded.
I know how difficult raising a child with ADHD and other challenges can be, but rarely have I read a book that acknowledged the day-to-day difficulties in a way that gripped me. I, too, have wrestled with these struggles. Parents of challenging children are frequently scorned and accused of being bad parents who escape their difficulties by feeding their children psychotropic medications to tame their behaviors. Interestingly, the majority of parents in this book waited years before accepting the suggestions of doctors to start medication.
Give this book to family members, teachers, and others who don't understand the rigors of raising a child with disabilities, the ones who say that a good spanking and setting better limits will cure the child of bad behaviors. The scales will drop from their eyes."
–Terry Matlen, MSW, a psychotherapist and consultant specializing in adults with ADHD, ADDitude Magazine, Winter 2011
"In Easy to Love but Hard to Raise parents raising children with challenging—and invisible—mental and behavioral disabilities find an outlet to share their personal stories of overwhelming frustration as well as treasured moments of small triumph. While resources on invisible childhood disabilities are vast—the collection of new studies, treatments, and discoveries continues to grow each year—resources that focus on the parents who rear these children are harder to find.
Told in first person by a collective of parents, these personal essays pinpoint the difficult experiences that are unique to parents of children who exist in a world of "alphabet soup"—where a child can be labeled with a litany of confusing disorders that require treatments that are rarely uniform and straightforward. While the disabilities range from the well-known ADHD, Asperger's syndrome, and autism to the lesser-known diagnosis of sensory integration dysfunction, the focus of all these essays is on the experience of parenting these children, not on the disability itself.
For this reason, the book functions effectively as a support network for parents. Divided into six chapters, the stories in this collection cover a diverse assortment of issues. Each narrative is perceptive and well written, pinpointing sensitive, often intangible issues that will ring true for other parents seeking solace and a sense of community. A number of the essays, for example, touch on the emotional challenge of reconciling the haphazard reality of raising a "difficult" child with the sentimental image of mothering as intuitive and natural. These parents lack the comfort of knowing that the inevitable challenges of parenting—tantrums, disobedience, tears—can be met with firm, tried, and true parenting methods. Coming to terms with a reality vastly different from the norm is a running theme throughout this book.
Each chapter also features a "Tell Us More Q & A" section where an expert is interviewed and provides insight into the particulars of a parent's story. An authority on ADHD, for example, provides answers as to why children with the disorder tend to have trouble making friends. Short, to-the-point answers provide a much needed outside perspective that sheds light on the reasons behind behavior that appears befuddling. Also interspersed throughout each section is a first-person account by "Eve" a representative of "Everyparent," whose short, pithy anecdotes are gleaned from real parents and are meant to serve as a unifying point of experience. Both these sections offer further nuance and depth to the collection…
… an essential addition to the library of any parent raising a child with special challenges and will serve as an instrumental point of reference for caregivers and experts alike."
– SHOILEE KHAN, Foreword Magazine
Meet the editors:
Kay Marner is a freelance writer and editor. She's a frequent contributor to ADDitude magazine, the number one publication on Attention Deficit Disorder, and is ADDitudeMag.com's ADHD Parenting Blogger. Her blog, "My Picture Perfect Family," documents life with her daughter, Natalie, who has ADHD, Sensory Processing Disorder, and developmental delays. Marner is the author of one picture book, Dog Tales: The Adventures of Smyles. Other publication credits include two chapters in the American Library Association book Writing and Publishing: The Librarian's Handbook, and dozens of book reviews and author interviews for Adoptive Families magazine. She a member of the Society of Children's Books Writers and Illustrators, and is a professional member of CHADD.  Kay's website is kaymarner.com
Adrienne Ehlert Bashista is the owner of DRT Press and author of 2 picture books about adoption,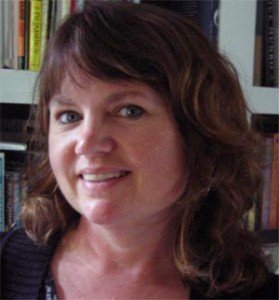 as well as many articles, stories, and book reviews in print and on the web. She is the owner of three blogs/communities: A Mom's View of ADHD, Easy to Love but Hard to Raise, and A Square Peg, A Round Hole, a blog about parenting a child with fetal alcohol spectrum disorder (FASD) She is the founder and board president of FAFASD, Families Affected by Fetal Alcohol Spectrum DIsorder, and is a trainer in the brain-based approach to FASD using the curriculum created by Diane Malbin of FASCETS. She pulls is all together at her personal website, adriennebashista.net